Juliette Love Heart Necklace - Sapphire Blue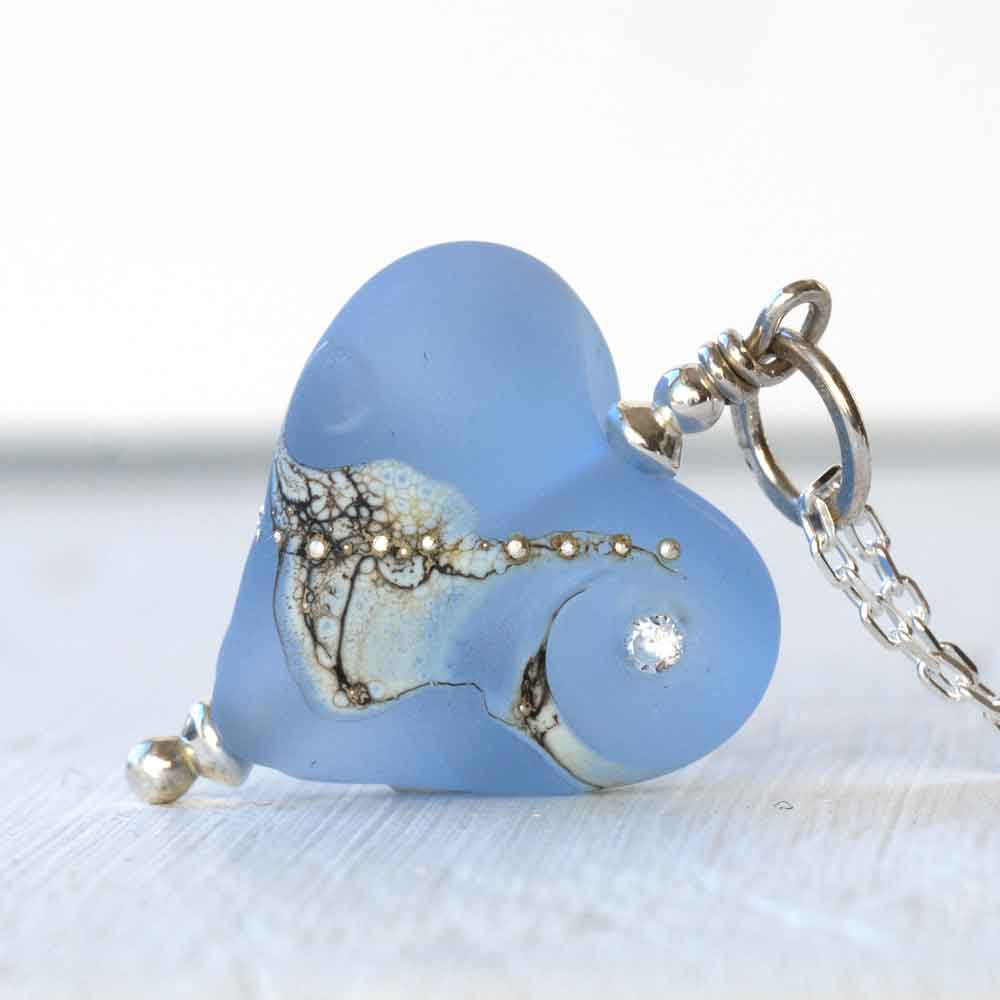 Juliette Love Heart Necklace - Sapphire Blue
Choose this gorgeous frosted sapphire blue heart pendant as a thoughtful gift for a loved one or treat yourself.

Pendant size: 35 mm long x 20 mm wide (1.4" x 0.8")

Hand crafted with artisan glass and sterling silver. This necklace features a pretty blue glass heart pendant decorated on both sides with a delicate organic pattern, fine silver droplets and a sparkling cubic zirconia.
Suspended from a diamond cut sterling silver trace chain that fastens with a traditional bolt ring clasp.

Each piece is individually created hence shapes, sizes, pattern and colour may vary a little.