Jet Black Heart Choker - Adjustable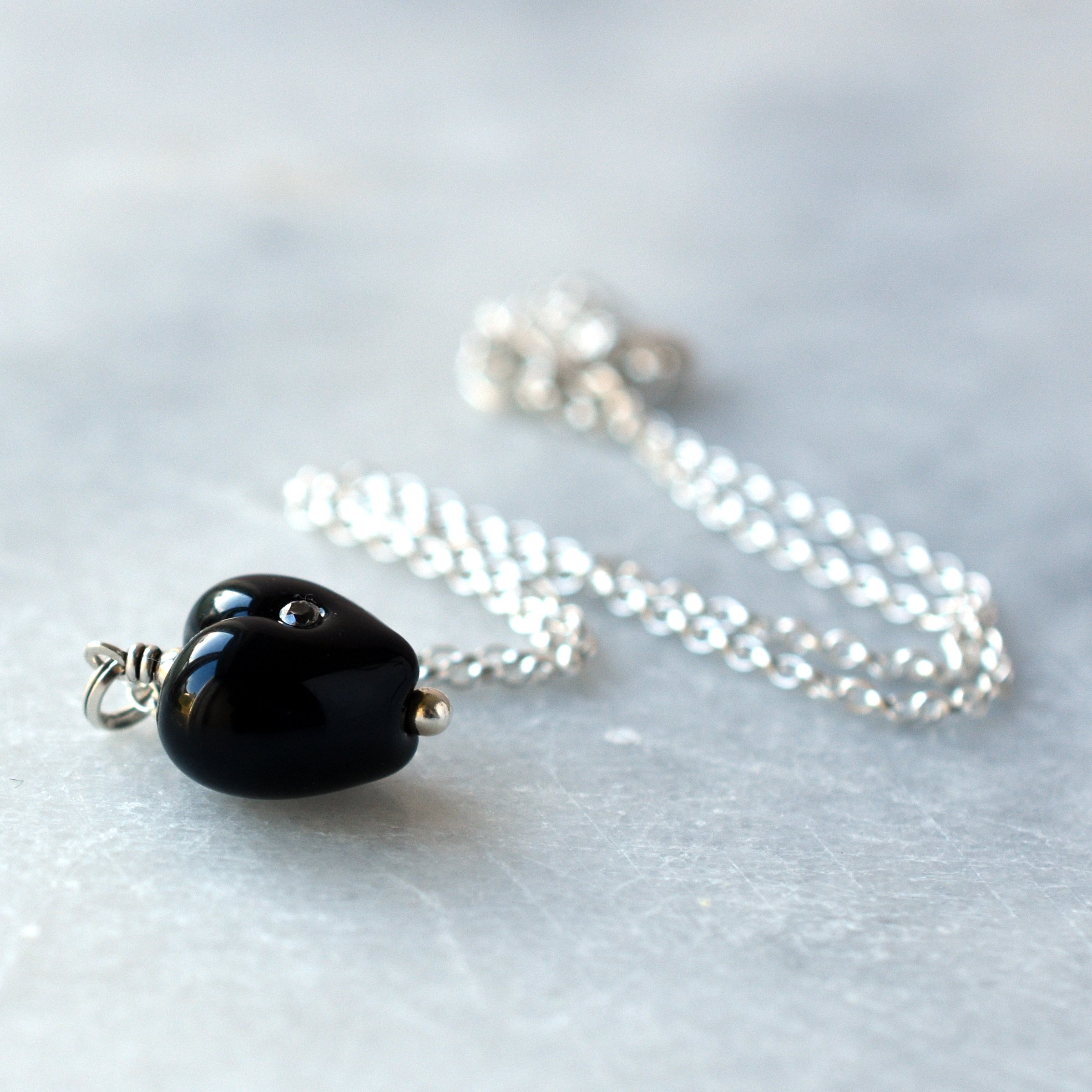 Jet Black Heart Choker - Adjustable
A striking black heart pendant on an adjustable sterling silver choker length chain.
Pendant Length approx 22 mm x 14 mm wide
Chain Length 30 - 35 mm (12 - 13.3/4")
Featuring a hand crafted lampwork heart in black glass with a sparkly cubic zirconia set on each side. The glass heart is wire wrapped and suspended from a sterling silver chain, which is choker length and adjustable. A cute heart charm dangles at the back
If you would like this pendant on a different length chain please just email me with your requirements.
All fittings are sterling silver
Each lampwork bead is handmade, one of a kind and unique to you!